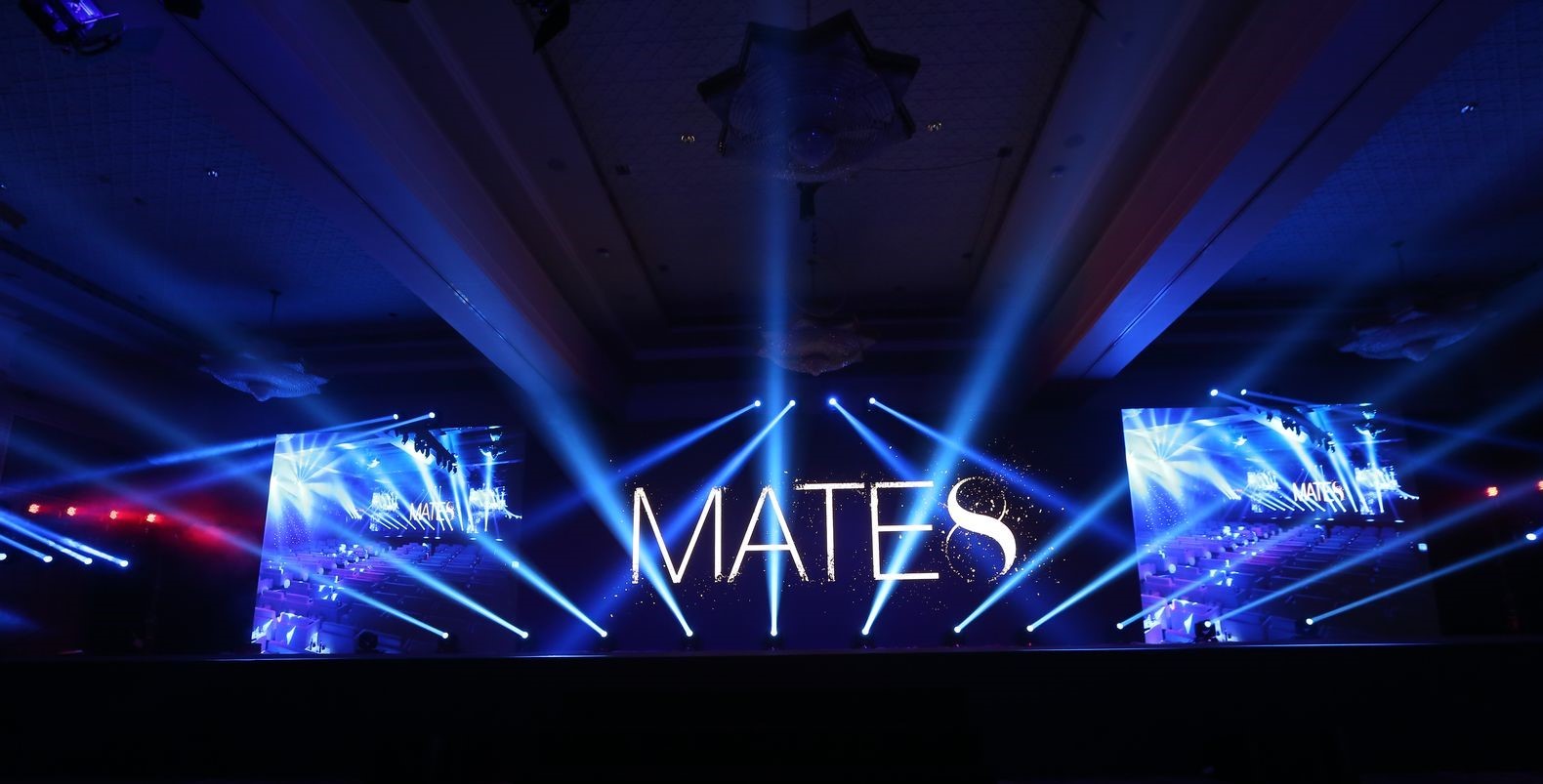 10 Sep

Corporate Event Trends

The event industry is very dynamic. So, it's imperative to stay on the cutting edge for the purpose of growth. When it comes to hosting corporate events, it's best to stay up-to-date and always be on the trends to ensure the event's success.Take a look at the latest corporate event trends to create value and deliver a better event experience to your attendees.

Saying goodbye to typical venues for hosting corporate events is one of the biggest location-based corporate event planning trends. 92% of event planners believe that non-traditional venues are becoming popular to create an enticing experience for event attendees. Choosing art galleries, gardens, museums, farms, warehouses, and co-working spaces as corporate event venues can be wonderful to wow your audience and stand apart from competitors. These types of venues not only make a memorable statement but open up a world of options for you to push your creativity when it comes to event design and styling.

Basically, companies are looking for unique and visually appealing corporate event venues to engage the audience and make it an unforgettable event experience. Thinking outside the box to win over potential customers, clients, or investors come with their own set of challenges. You must keep in mind that the event venue should match your brand, corporate event theme, and overall event goals while looking for originality and uniqueness. It's equally important to consider certain aspects like Wi-Fi connectivity, AV and lighting capabilities, on-site activities, etc. when weighing your options. Hosting corporate events in a unique and unexpected environment leaves an everlasting impact on your audience, and they are more likely to post images of the event on social media.
Interactive Live Entertainment
Corporate entertainment has become an essential component in making an event successful. When planning your corporate event, it's essential to choose the right kind of entertainment to reach out to potential clients. Corporate event entertainment gives attendees something fun to boost their energy. It is the best way to leave a positive impression on the attendees.
Some of the best and popular corporate event entertainment ideas include live music, dance performance, corporate comedian, visual artist, escape room, mixology, photobooths, etc. Incorporating these ideas into your event entertainment can bring joy to people attending it and make your event a big hit.
Topnotch entertainment can help you capture everyone's attention and keeps them involved. People really enjoy a high-energetic dance performance, taking selfies in photobooths, friendly contests, listening to good music & impressive speakers at corporate events. More creative you get with the entertainment activities, more it can make you stand out from the crowd. Good entertainment breaks up the monotony and makes your guests feel relaxed and have some good time. Your event entertainment reflects the vision and values that your company upholds. Successful events are the ones that entertain the guests in the best possible way.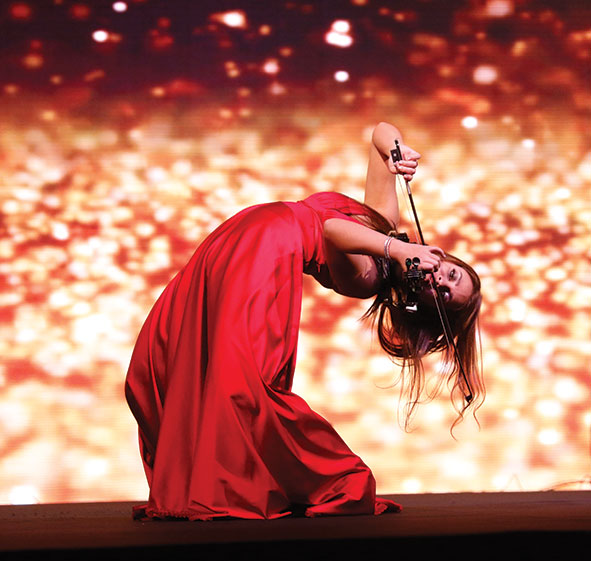 Personalization for Attendees
96% of consumers expect events to be more personalized than ever. Personalization makes attendees feel more valued, which lead to the success of the event. It plays a significant role in meeting your attendees and stakeholders' exact needs. Placing attendees in the drivers' seat and empowering them to mold the event to meet their objectives in a better way. Advancement in technology makes it easier to bring personalization to corporate events.
Companies are using high-level attendee's data for a more customized approach to marketing. Personalized event experience is becoming the most powerful tool to increase the satisfaction of your attendees. There are many ways you can personalize your corporate event and make it feel like a one-of-a-kind experience.
1. One of the best ways to personalize your corporate event is online registration paths so that attendees are not burdened with unrelated questions, and it becomes easy to collect information.
2. Event apps can help create a personalized experience for the attendees. The purpose is to provide complete solutions from registration to post-event follow-ups.
3. Tailored breakout session is one of the biggest personalization trends at corporate events.
4. Make branding a personalized component.
Personalization makes a world of difference for the attendees and sets you apart from the competitors.
One of the biggest corporate event trends is a sustainable event. Corporate event planners are moving towards sustainable events that have minimal impact on the environment. You can look for eco-friendly alternatives to each element of your corporate event for organizing a sustainable event. Incorporating sustainable practices into your event is the best way to mark your contribution to the preservation of the environment. Sustainable event planning is becoming a must for the corporate events to ensure an eco-friendly approach from the corporate event venue to the decor and meal.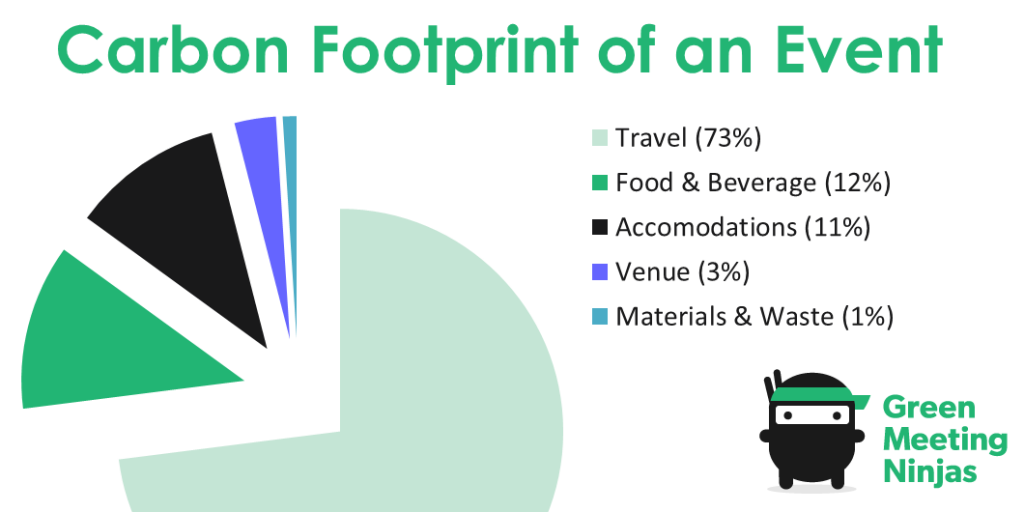 So how do you keep sustainability at the forefront of your corporate event? There are many initiatives you can take to reduce carbon footprints of the event, including:
1. Ban single-use plastics. Replace plastic bottles and cutlery with biodegradable options.
2. Plan more localized events to cut down the travelling part.
3. Reduce your reliance on CO2-heavy transportation.
4. Choose a corporate event venue with reusable energy resource.
5. Offer more plant-based catering.
6. Donate leftover food to local charities to reduce food wastage.
7. Use recycled materials for event design.
8. Educate your attendees on environment sustainability.
86% of consumers expect companies to act responsibly and promote sustainability. Successfully organizing a sustainable corporate event shows your brand in a positive light and make a good impact on the attendees.
Virtual corporate events are becoming popular nowadays. Fortunately, advancement in technology has made it possible to host an online corporate event successfully. A virtual event is an interactive gathering held online using web-platforms where individuals can join and experience the event from any part of the world. It allows companies to deliver their message to a wider audience.
Virtual corporate events are valuable in terms of the overall cost. Corporate event planners don't have to book a venue and can marginally save on setup, meals, travel costs, etc. Hosting a virtual event gives you lots of flexibility in terms of broadcasting the event. Virtual events rely on technology as it helps you promote, execute, and manage your event — make sure your tech is up to the job. They are incredibly measurable. It's easier to obtain the data about the number of people attending the event, how they are paying, which sessions are popular, and so much more.
You can plan an unforgettable event for your guests by keeping an eye on the latest corporate event trends. To succeed, you have to continuously adapt these trends and be tuned with the attendees' desires.